My Maps location is 2.0 bring a lot of new features you where waiting for long time. Let's see it in details.
- A brand new editor button
- An automatic zoom level
- A microdata integration
- New menu configuration
- A powerful K2 integration
- A new module
- CSS improvement
Video demo
A new editor button to insert the location you want

With the new editor button you'll be able to insert a map with one or multiple location of your choice in any editor of your website. No more need to type any tag to display the locations.

The zoom level is automatic, it means that all the selected locations will be centered on the map in your article.
HTML5 Microdata integration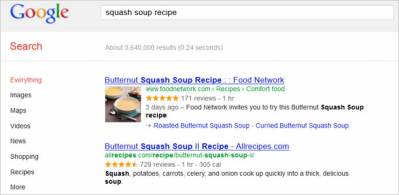 All the information you can provide and compatible with microdata are now integrated such as location. This will improve the search engine results for all your locations.
A new menu configuration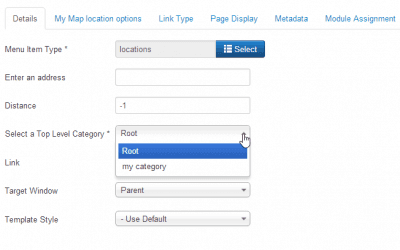 A new configuration in menu is available to load only a category of locations.
This is helpful to select predefined address from a single category of location.
A K2 full integration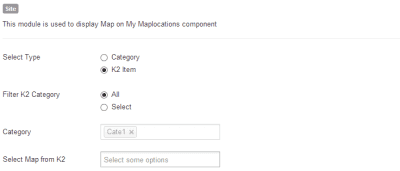 K2 is the most used CCK in Joomla so we've chosen to add full integration with it.
In the previous version of My Maps location we had a plugin to add a location on each K2 item. This plugin is still available and comes now with a new module to display all the K2 item you've located in one single place.
You have the possibility to display a single item a category or all the K2 items on a map with automatic Zoom level!
K2 integration Video demo
CSS improvment
Regarding all the user feedback, we've improved the CSS design and we will still working on it everyday to fit all the templates you use.
What's next?
After tour feedback, we will continue working and adding some amazing features to My Maps location.
Feel free to submit any ideas you've got here: http://www.ju.ixtrim.com/support/pre-sales-forum
To update to My Maps location 2.0, just install the new version and run.