The JoomUnited team at J & Beyond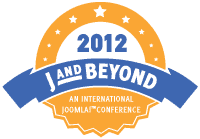 J and Beyond is a major event in the Joomla world that our team can't miss. The main people behind the JoomUnited project are going to participate in various discussions, learn a lot and meet the Joomla community of developers, designers, bloggers, web masters, and site builders.
J and Beyound conference is special, because it gathers Joomla developers mainly. Since two of our key products Social Backlinks and SEO Glossary are developed to be used in integration with other Joomla extensions. It's great opportunity for us to meet famous Joomla developers and talk to them about such integrations personally.
J and Beyond are taking place in Germany, Bad Nauheim, May 18th - 20th, 2012. Hope to see you there!