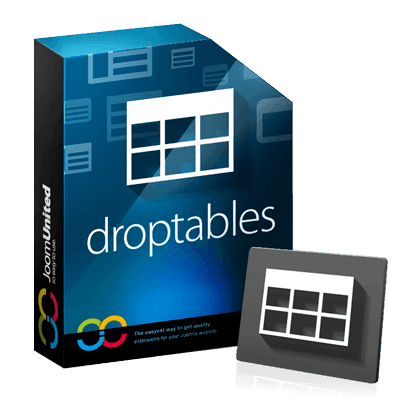 Droptables is definitively the new generation extension to manage tables in Joomla.
It's the first extension where you can manage table like you do in a spreadsheet! Resize lines, columns, apply themes, add HTML in cells...
Webdesigner? You have an inbuilt advanced CSS editor in each table to avoid the final user to break your layout.