SEO Glossary for Joomla 3.0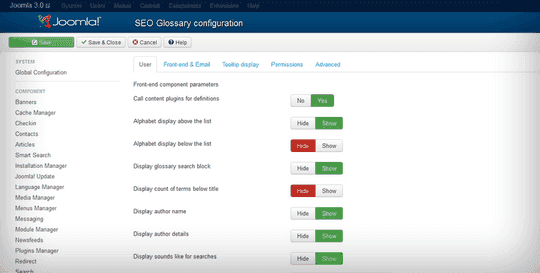 After a big integration we are proud to announce SEO Glossary for Joomla 3!
It's important for us to show you that our work is still going on on SEO Glossary. All the functionalities remain the same with some improvement due to Joomla 3.0.
Improvment:
Bootstrap implementation: help tooltips, listing entries
New color picker
Global configuration bootstrapped
Possibility to filter entries by glossaries in backend
Enjoy Joomla 3 with SEO Glossary!