Droppics allows you to organize your images in galleries, and now the latest version comes bearing new tools to improve your handling of content. The new update of the Joomla! extension lets you protect and edit your images with ease, and facilitates sharing galleries from your website, allowing your users to share great content at no extra effort.
WATERMARKS
No one likes content thieves, but unfortunately they exist. In the newest release of Droppics, a new watermark facility has been added. In short, this allows you to print your name or logo on any images that you upload to Droppics galleries, ensuring that even if your images are shared elsewhere, they will still lead back to your Joomla! Website.
The watermark facility and related options can be enabled from the main parameters of Droppics' configuration page. Firstly, enable watermarks on images, and upload an image to use as a watermark in your galleries.
Watermarks can be positioned in various ways over your images, ensuring that they are catered for the type of content that you usually upload. Finally, pick what kinds of images - whether full-sized, custom-sized or thumbnails - should bear your watermark. To conclude, save the settings and regenerate the thumbnails.
REPLACING IMAGES
One particular problem that any content creator can relate to is uploading images by mistake, or realizing that they have to be modified. The short but tedious process involves removing any traces of the existing image, and re-uploading it from scratch. With Droppics 2.5, however, that process has gotten much easier.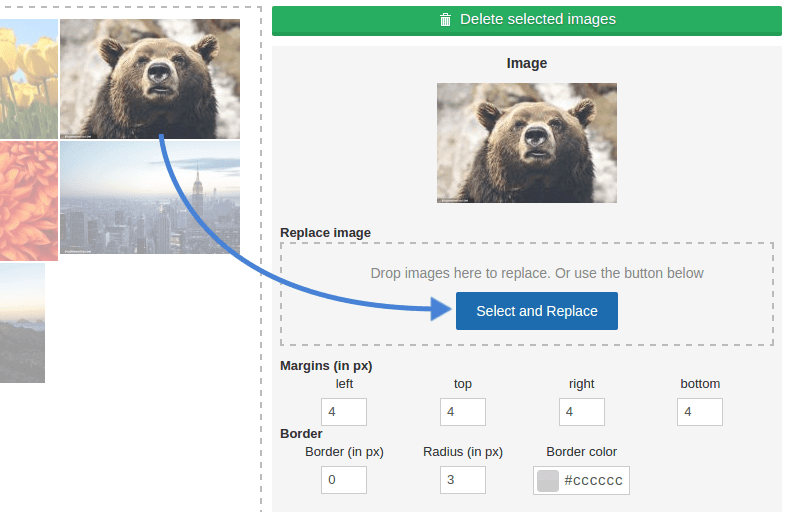 The task of replacing images has become much faster thanks to an improved workflow. In fact, Droppics now allows you to simply select a replacement for your image, taking care of the behind-the-scenes work for you.
To replace an image, select it from the gallery management. Then, either drag-and-drop the new image in the designated area, or click on the select and replace button to pick the replacement.
NEW BXSLIDER OPTIONS
Droppics 2.5 also introduces new capabilities to the BxSlider theme in the form of improved configuration settings and animation settings.
Firstly, it is now possible to tweak the theme so that it pauses when the mouse pointer is hovering over the gallery. Secondly, the BxSlider theme has been updated to support content background,opacity, and description height and opacity settings, improving the theme's adaptation to your Joomla! Website.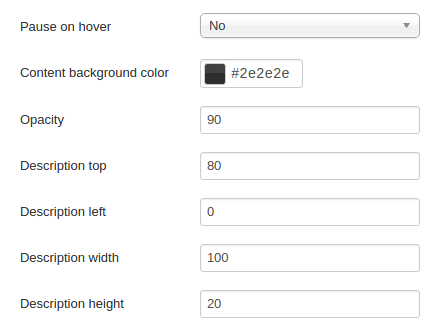 All these options are available in Droppics' options, beneath the BxSlider theme tab. At the bottom, you can toggle the pause on hover option. Just below that, you can set the color of the content's background, opacity, and tweak the position and size of descriptions.
GALLERY SHARING
Finally, great content is meant to be shared! Thanks to Droppics 2.5, your users can now share any gallery that you make available with ease.
When navigating through galleries on your website, the URL changes to reflect the gallery that they are viewing. This ensures that when they share a link to your Droppics gallery, other users see the content they're meant to see!
A picture says a thousand words, and galleries say much more. And now, Droppics' new updates ensure that your message comes across the way it is meant to be understood!