2 minutes reading time
(474 words)
Numbers and Stats in WP File Download
Providing files to your users with WP File Download is an easy-to-use feature that allows you to share multimedia content on your WordPress website. However, just like in search engine optimization, optimizing the content that you make available, and the manner in which you make it available is of the utmost importance.
Looking for a powerful file management solution for client websites?
WP File Download is the answer. With advanced features like file categories, access restrictions, and intuitive UI.
Impress your clients with top-notch file organization!
The latest version of WP File Download comes with a brand new dashboard dedicated to file download statistics. This dashboard is available through the WP File Download menu in your WordPress' administration panel by navigating through the download statistics tab.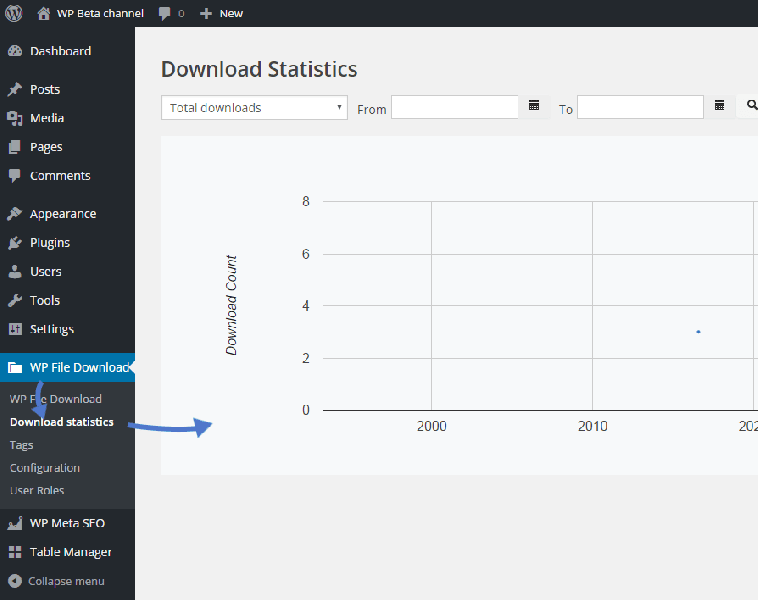 There are three modes in which you can display statistics - total counts, downloads per category, and downloads per file. The first mode is the default one, and is used to show all the downloads in the time period that you specify.

To visualize your content's statistics, simply choose the timeframe's start and end dates, and click on apply filter. The graph displayed shows the download counts for every day, color-coding all the different files that were downloaded by your WordPress users. Just below the graphs are the total download statistics in the period you specified.
The second mode of statistics segregates statistics based on file categories. As before, you can apply a timeframe. This time, however, you can also apply a filter to show just a subset of the categories available on your website.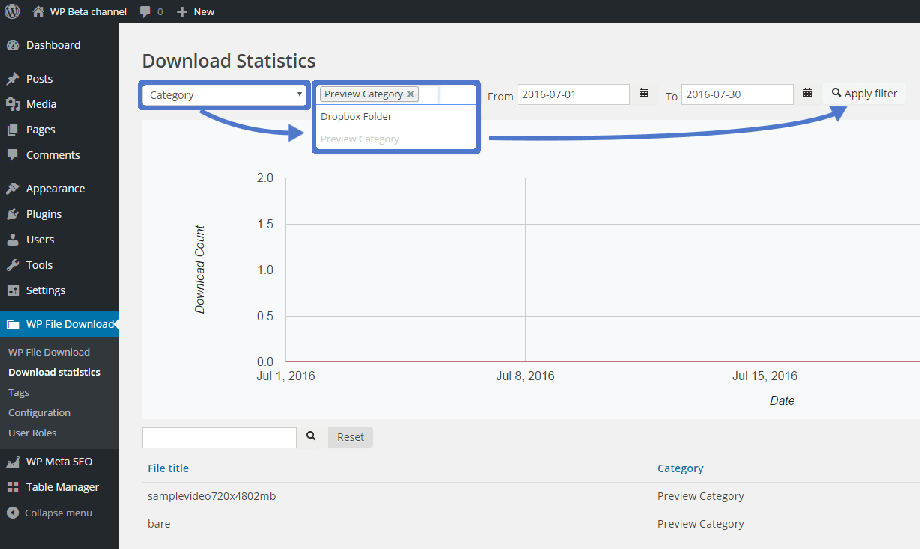 To pick which categories you want to display, select them from the dropdown, and apply the changes to visualize the statistics. Just below the graph, you can also limit the number of files you want to show to limit the clutter.
Similarly, the last mode allows you to use a finer granularity thanks to file filtering. Analogously to category filtering, you can choose which files you want to show on the graph and the time period you want the visualization to take into consideration.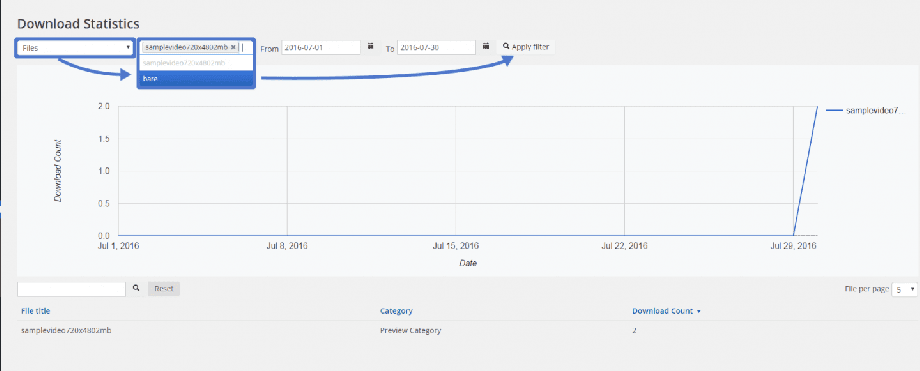 In the cases of category and file filtering, the search bar may also be used to filter through the files on display based on their names.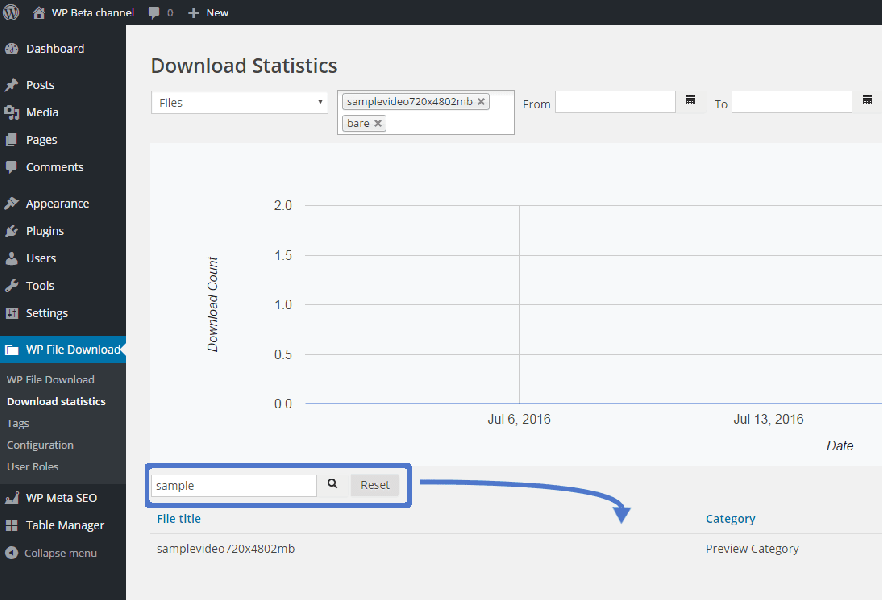 Calling all webmasters!
Enhance your client websites with WP File Download. Create secure and customizable file repositories, allowing clients to easily access and manage their files.
Upgrade your web design services today!
Numbers don't lie, and statistics open up new possibilities to sharing your content wisely. Statistics allow you to gain a deeper insight into when content is being accessed, tying it with posts or your SEO and social media strategies. And now, with the new version of WP File Download, this is all at your fingertips!
Stay Informed
When you subscribe to the blog, we will send you an e-mail when there are new updates on the site so you wouldn't miss them.
Comments
No comments made yet. Be the first to submit a comment