Droptables is definitively the new generation extension to manage tables in Joomla.
It's the first extension where you can manage table like you do in a spreadsheet! Resize lines, columns, apply themes, add HTML in cells...
Webdesigner? You have an inbuilt advanced CSS editor in each table to avoid the final user to break your layout.
The Joomla classic tools
In a classical editor, TinyMCE for example, the table edition looks like that: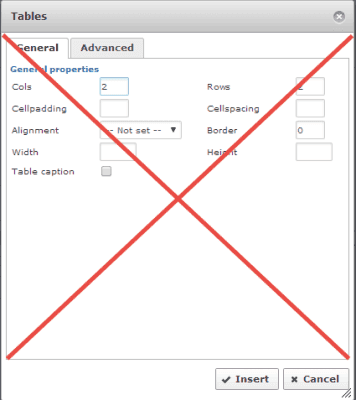 This is quite complex for dummy users for various reasons:
How should they supposed to know how to fix column size in pixel?
Well first, what is a pixel?
To align data vertically, put the border you want, add radius, you'll need to add css code
You cannot copy tables with style inside unless you copy HTML code
Update data in the table is crazy difficult without braking the layout
Droptables extension
This is no longer the case, with Droptables, the final client can update tables, adding cells and row without losing the table style.
And you have also the Joomla ACL implementation to limit user action regarding his user group.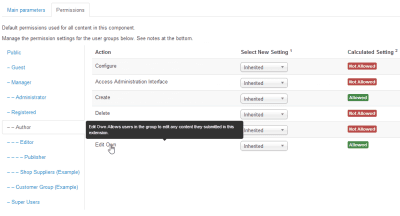 Doing price table or comparison table in Joomla has never been so easy, you have inbuilt theme to do that!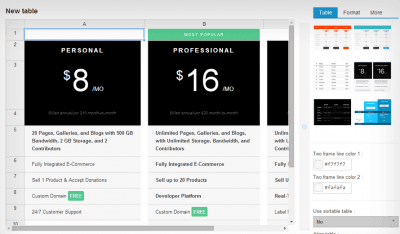 Check the video demo: