Dropfiles has a unique file importer available for Joomla. With our importer you will be able to define individually witch file you want to import in the category you want. You can choose any folder from your FTP to import files...
To enable the importer you should go in Component > Dropfiles and click on Options.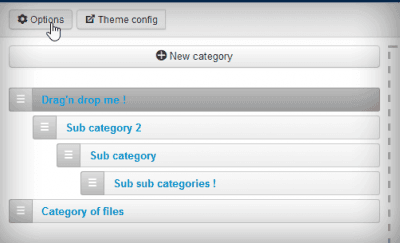 Then set "show file import" to Yes.

This procedure will enable Dropfiles importer. Note that the importer will be only available in Dropfiles component in the backend for security reason, because it will give access to all FTP to Joomla admin.


Then on the right part of your screen you'll see the listing of your server files with 3 tools that allow you to Select, Unselect on Import files.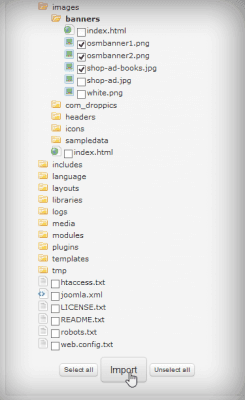 To import files, choose the category on the left part then select the desired files and click on "Import".