WP Speed of Light: Análisis de velocidad
1. Prueba de velocidad de WordPress
Para ejecutar pruebas de velocidad estamos usando la API de WebPageTest. Puede obtener gratis la clave API de WebPagetest aquí: https://www.webpagetest.org/getkey.php
Puede ejecutar hasta 200 pruebas por día en el mismo dominio con una sola clave API, este es el único límite.
Revise su correo electrónico para obtener la clave de la API, y luego cópielo / péguelo WP Speed of Light> Optimización de la velocidad> Configuración.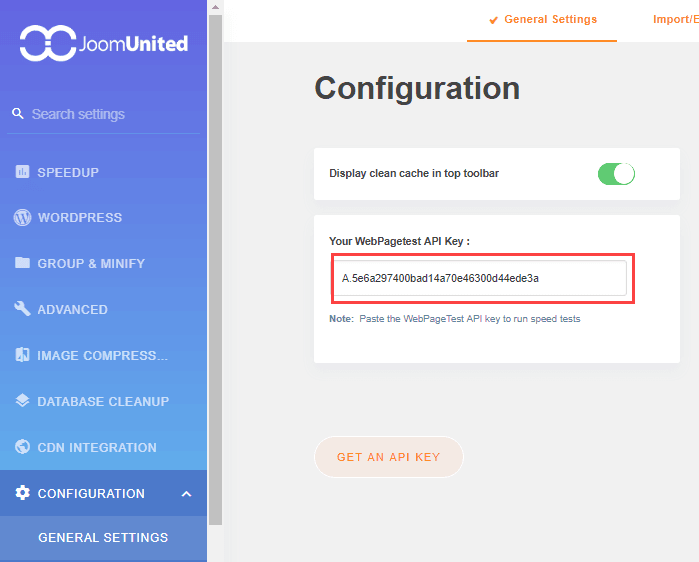 Entonces vas a WP Speed of Light> Análisis de velocidad, seleccione una URL para ejecutar la prueba y luego inicie la prueba. Puede tomar unos minutos porque hay un sistema de cola para el análisis. Justo después de eso, verá el resultado.

Las pruebas de velocidad verifican los siguientes criterios:
Primera carga: como un navegador que ha borrado su caché y las cookies, representa lo que experimentará un visitante de la página por primera vez

Segunda carga: la prueba se realiza inmediatamente después de la primera prueba de carga sin eliminar nada

Los otros criterios de desempeño son:
Tiempo de carga: página cargando el tiempo de la página en segundos

Retardo del primer byte: Tiempo desde el inicio de la navegación inicial hasta el primer byte.

Iniciar render: Tiempo de inicio de navegación al primer contenido.

Almacenamiento en caché % de activos estáticos servidos a través del sistema de caché

Activación de Gzip: % de texto o activos js que fueron codificados / comprimidos en gzip

Compresión de imagen: % de imagen comprimida en la página
En base a eso, puede ejecutar algunas pruebas de velocidad en la misma página o en otra diferente y comparar los resultados.

los Más detalles El botón le permite comparar los resultados de las pruebas de velocidad en una sola tabla (la misma comparación de URL).

2. Prueba de consultas de base de datos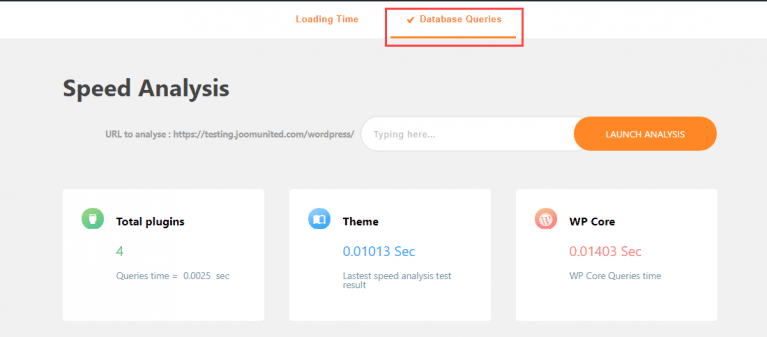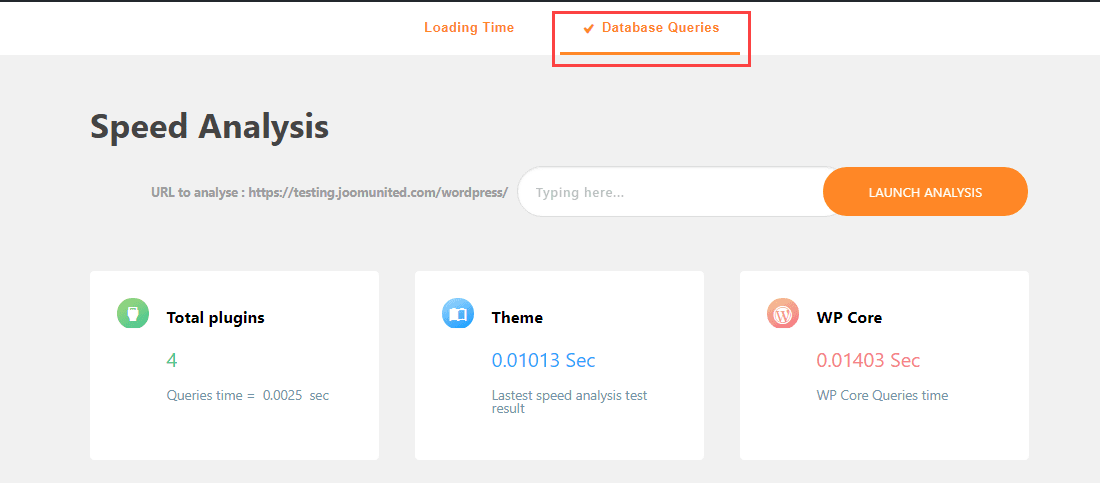 La prueba de la base de datos determinará si tiene problemas de rendimiento con respecto a las consultas de la base de datos. Seleccione una página del sitio web y ejecute la prueba.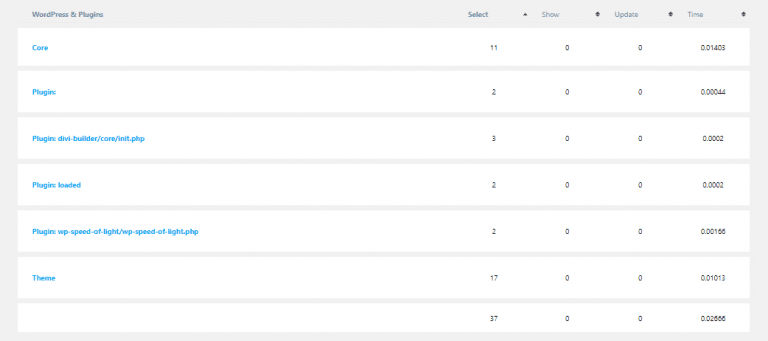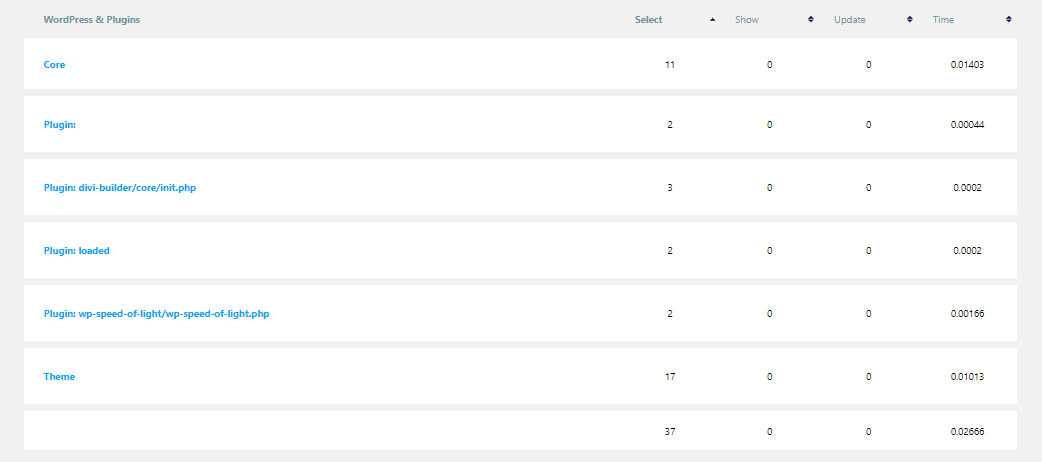 Obtendrá resultados separados para la ejecución del núcleo de WordPress, la ejecución de complementos y la ejecución del tema.